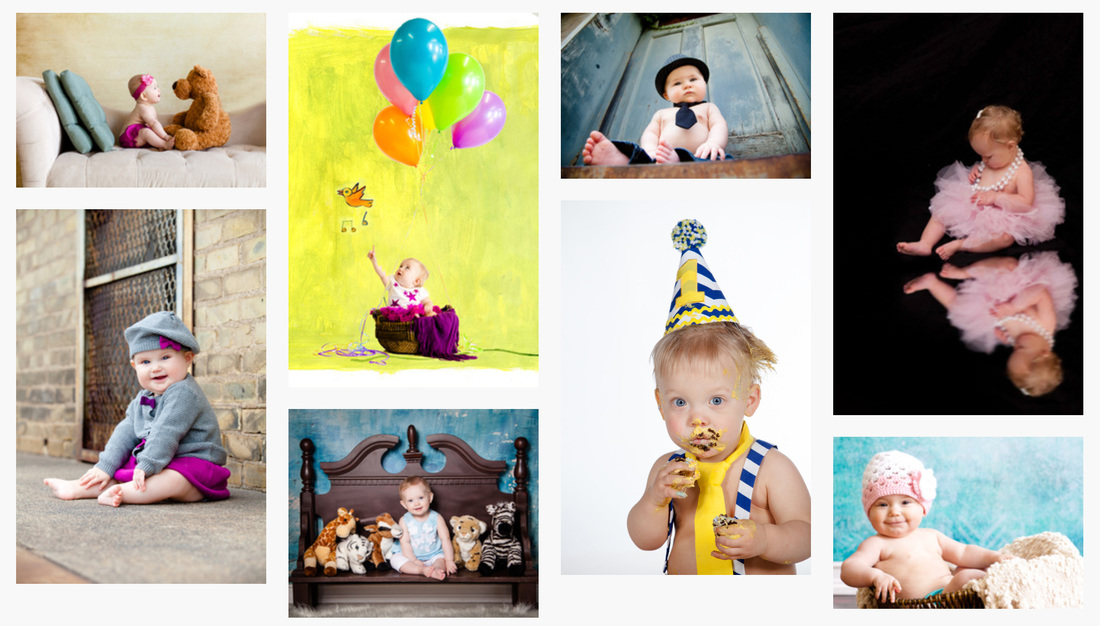 the style
Depending on the age of your child (or children)
, I work extra hard to make sure they are captured in a way that best shows off their personality. These sessions are meant to be fun and light-hearted. My goal is to have little kiddos feel relaxed during their session and want to come back again and again!
studio / off-site
The studio is the preferred setting for children under 6 months of age. I like to use buckets, props, and fun backdrops, as these little ones typically aren't on 'the move'. One year sessions are also often taken in the studio, however it's nice to sneak outside and get a few shots (weather permitting). Once children reach the two year mark, my focus is mainly outdoors. This way, they can move around and not endure the struggle of sitting in a single spot with lights flashing, as this does not typically capture them in the natural playful state.
what to wear | what to bring
For children under 6 months, I prefer to photograph with bare bellies. However, beginning around 3 months, outfits are welcome. Two outfits are typical. Outfit options and ideas may also be discussed prior to your session for better planning. As far as something extra to bring, I love hats, headbands, ties, and such. Any little accessory can go a long way! I'm also a fan of slight bribery during a session. Snacks and treats are nice to have secretly hidden away as a back-up plan to get the focus directed back to camera.
artistically edited
Photos are edited differently based on the age of the child. Airbrushing is included on most images for children 6 months and younger. If children have scratches, bruises, and such, additional editing may be required. This is something that can be discussed based on the situation. Advanced editing, such as color enhancement, is included with each session.
scheduling
It is always best to get on the calendar sooner than later. I request that sessions are booked at least one week prior to your desired date, so that the best lighting options are available. I also request that you let me know if there is a preferred time based on nap times for children that still require one.
how long will your session last?
Session times vary depending on the age of the child or children. See details below.
investment
Your investment will include an online preview gallery of edited images. The session fee is the required retainer fee to reserve your date/time. You may purchase individual prints, individual copyrights or your entire set of images.
3-8 MONTH SESSIONS
1 1/2 Hour Session: $115.00
(Includes editing and online preview gallery)
ADD FAMILY PORTRAIT: $40.00
Printing Services and Copyright Pricing
9 MONTH -1 YEAR SESSIONS
1 Hour Session: $95.00
Add Cake-Smash: $20.00 (Additional time and clean-up fee.)
(Cake not included. Parents should bring towel as well.)
(Includes editing and online preview gallery)
ADD FAMILY PORTRAIT: $40.00
Printing Services and Copyright Pricing
2 YEARS to 17 YEARS SESSIONS
1 Hour Session: $85.00
(Includes editing and online preview gallery)
ADD FAMILY PORTRAIT: $40.00
​
Printing Services and Copyright Pricing